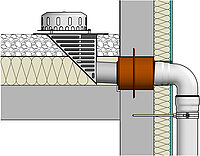 LORO-X height-adjustablestrainer unit for inverted roof
LORO-X height-adjustable strainer unit,for the main drainage of inverted roofs, with maximum thermal insulation due to its triangular form.

In the case of the height-variable parapet drainage for inverted roofs, the strainer unit can be adjusted to the strength of the thermal insulation by moving the triangular upper and lower parts. Due to the triangular form, the drainage is optimized in the direction of the drainage pipe and the recess in the thermal insulation is minimized at the same time.
On the triangular upper part different LORO-X strainer units can be installed in order to be able to guarxible adjustment to different roof struc-tures above the thermal insulation level. Through the triangular lower part the ww off from the area below the thermal insulation.
The height-adjustable parapet drain with grw is available in the no-minal diameters DN 70 and DN 100.
Advantages:
• for height-adjustable thermal insulation in the case of inverted roofs
• maximum insulation due to its triangular form• minimum cold bridge
• for inverted roof made of waterproof concrete or with vapor barrier
• with drainage board for low paving slabs
• with DRAINLET® hood for smooth surfaces
• with control shaft for gravel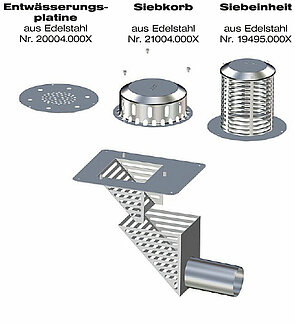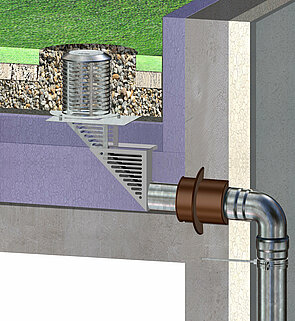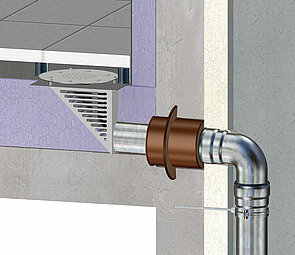 LORO-X height-adjustablestrainer unit for inverted roof
LORO-X Strainer element with adjustable height compensationin

vapor barrier

DN 70
DN 100
made of stainless steel
19497.070X
19497.100X